4 Classy Holiday-Themed Earrings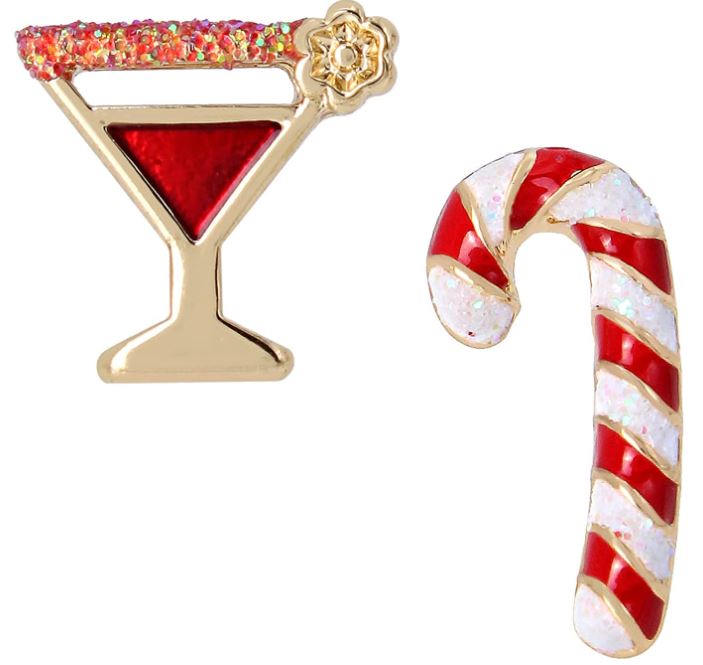 If you are already building your holiday wardrobe, you are probably looking for some holiday-themed earrings. And if you really want to find a classy pair, then don't despair because LittlePinkTop has found 4 pairs of earrings that echo holiday themes in a sophisticated way.
(Disclosure: As usual, if you buy something using our links, LittlePinkTop may earn a commission.)
Christmas Martini Non-Matching Stud Earrings
This pair of classy studs in polished goldstone metal and enamel offers mismatched holiday designs: a peppermint candy cane and a festive martini glass!
Betsey Johnson Fish Tree Chandelier Earrings
If you don't want to carry a Christmas tree home this year, why not carry two sparkling ones on your ears? This creative take on the Christmas tree and jewelry places a starfish design at the top of each tree.
Betsey Johnson Ladybug Stud Earrings
If you don't want to be too banal with just reds and greens and typical shapes, go for a festive pair of ladybug studs. The goldstone metal on the wings provides a classy look, while the embellishments reflect traditional holiday colors.
Green Square Diamante Fan Drop Statement Earrings
But if you are striving for an even more subtle holiday look, check out these Christmas green drop earrings that are shaped like flowers. You can wear them with your holiday outfit or even as part of a weekend look at any time of the year.
So now you have your pick of classy holiday-themed earrings and images, from candy canes to Christmas trees to cute ladybugs and timeless emerald greens! Pick whatever complements the rest of your outfit best and prepare to dazzle at your holiday party.