How To Bring Spring Sunshine Into Your Wardrobe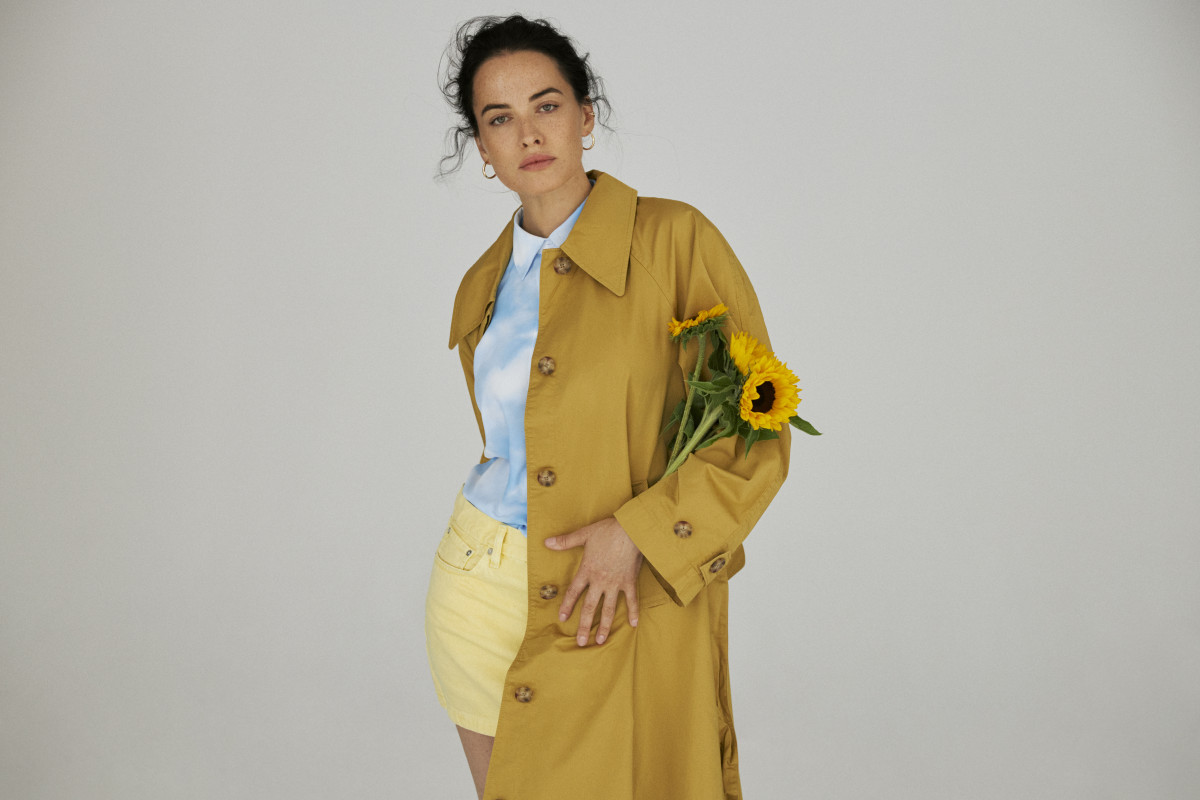 If you want to enliven your wardrobe because you are sick of gloomy and dark winter outfits, channel the sun by adding yellow or orange colors to your looks. If you need inspiration, check out the Instagram feed of Ukrainian model, singer, actress, and yes, 55th Anniversary Playmate, Dasha Astafieva. 
In a photo posted in August 2022, which was taken by Ukrainian Elle for their Ukrainian Independence Day celebration, Dasha paired a yellow denim mini skirt with a light blue button-up shirt. This tie-dye shirt of baby blue and white made it look like a peaceful blue sky, the only thing Ukrainians wish for right now as mad dictator Vladimir Putin tries to violently and illegally expand what his propagandists term "the Russian world."
Dasha also threw on a classy mustard trench coat that brought the look together, almost with a sense of gratitude for the natural, unperturbed world. Dasha was also holding sunflowers, which added another layer of spring to the overall look. Sunflowers, by the way, are a national flower of Ukraine and as of recently also a global symbol of resistance, unity, and hope. Needless to say, the yellow and blue color ensemble also showcases the Ukrainian flag colors, so Dasha's look turned out very patriotic. In an ordinary context, this color combination looks vibrant, joyful, and youthful.
As the singer mentioned in her interview with Ukrainian ELLE, now more than ever before, she wants to feel like she did in her late teen years. "That's why designers who recreate, for example, oversized jeans or sneakers in a style that was popular a few years ago, really speak to me," she shared.
Looking for similar items or vibes? Here are some options from LittlePinkTop's affiliate partners (disclosure: if you buy something, LittlePinkTop may earn a commission)…
Ruffle-Trim Linen Shirt
This delicate 100% linen blouse has ruffle patterns in the front. Their light softness and fluffiness look like waves and the baby blue color just reinforces those natural associations, making me think of the sky or a pond.
Overall Winner Jumper
This item is actually a jumper or a skirt with straps and has a high-waisted silhouette that creates a very feminine look.
Belted Double Trench Coat
This double-breasted trench coat has an overall classic design and the color resembles the one Dasha was wearing.
Dasha's look turned out very light and uplifting, even though as a Ukrainian, like me, she's probably had a heavy heart for over a year now.