Earrings With A Political Message?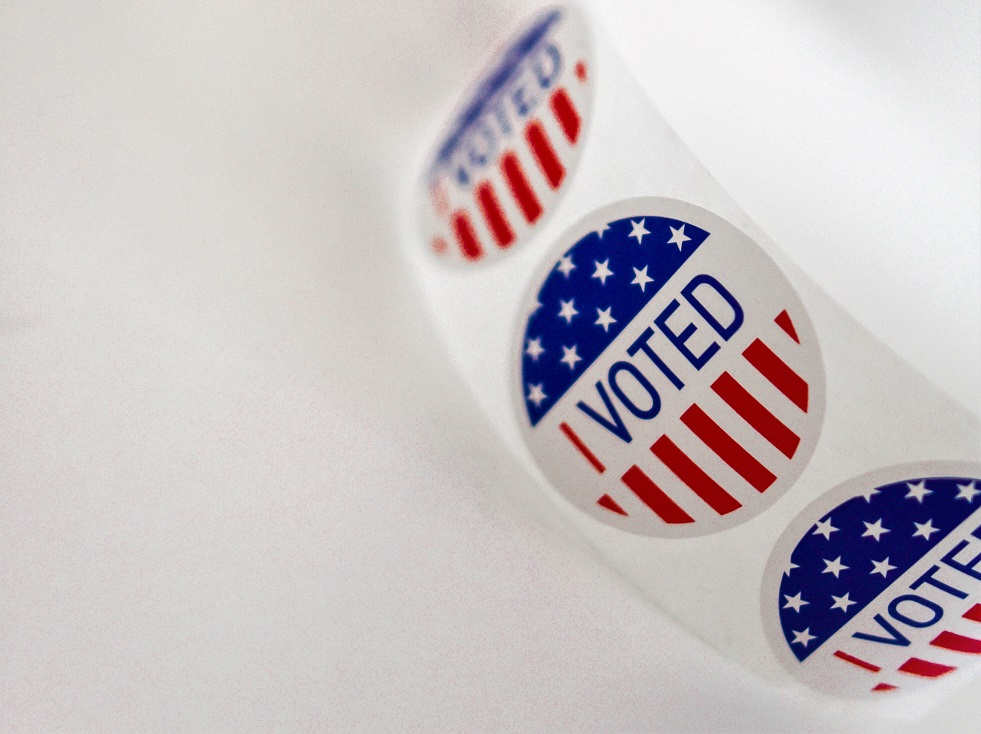 https://www.instagram.com/p/CGWAfTqlK8z/
https://www.instagram.com/p/CGgQ6azhRxe/
https://www.instagram.com/p/CGVvDugl_bt/
https://www.instagram.com/p/CGVmljXg8gI/
https://www.instagram.com/p/CGVJafoMYVz/
The Marvelous Mrs. Maisel is marvelous in many respects. Miriam Maisel is a strong-willed, hard-working, ambitious, feisty little woman, progressive for her times and willing to steer her own career. These character traits along with an active approach to life is something that Rachel Brosnahan has in common with her fictional character Midge. Although Brosnahan is more politically involved and is now reminding/encouraging Americans to vote!
As Rachel Brosnahan told The Guardian, Mrs. Maisel is "not thinking about any of this in a political context—she's only thinking about it as it applies to her." Rachel Brosnahan, on the other hand, seems to care about civic engagement.
In her Emmy acceptance speech, Rachel Brosnahan said, "One thing I love about this show [The Marvelous Mrs. Maisel] is it's about a woman who is finding her voice anew." Speaking in marketing terms, Rachel had a "call to action" in her speech: "If you haven't already registered [to vote], do it on your cell phone right now. Vote, bring a friend, show up at the polls."
She recently posted a photo on her Instagram, wearing beautiful golden earrings created by her friends at @shiffonco + @whenweallvote. These special golden hoop earrings with the engraved word "VOTE" have a strong intention behind them: "Each pair funds critical voter outreach during this critical election."
Rachel Brosnahan doesn't express her political alliances but we can all read between the lines: "I'm voting in honor of all the women who came before me and future generations to come."
There is a fascinating story behind this jewelry brand. Harvard student Shilpa Yarlagadda founded Shiffon Co. in 2017 and got customers like Michelle Obama, Serena Williams, Nicole Kidman, Christy Turlington, to name a few, maybe due to the powerful cause of empowering women. All those celebrities and many more were seen wearing the brand's staple Duet Pinky Ring. As Yarlagadda told Who What Wear: "The Duet Pinky Ring represents a 'pinky promise' to pay it forward to support women." It's also symbolic: "That's why the Duet Pinky Ring has a tiny diamond set beside a larger stone—it represents one woman supporting another. Sometimes, all it takes is having a woman you admire believe in you."
Shiffon's mission is "to close that gender gap, particularly in entrepreneurship." That's why they direct 50% of their profits from the Duet Pinky Ring to "female founders," A.K.A. girl bosses.
Shiffon Co. has even partnered with Michelle Obama (whose style is addressed in this LittlePinkTop article). To be precise, they're working with the organization When We All Vote (WWAV), which is co-chaired by Michelle Obama, in addition to Tom Hanks, Lin-Manuel Miranda, Janelle Monae, Chris Paul, Faith Hill, and Tim McGrawa. It's a non-profit, nonpartisan organization launched in 2018 to boost election participation and "close the race and age voting gap by changing the culture around voting, harnessing grassroots energy, and through strategic partnerships to reach every American."
Through this partnership, they're releasing VOTE hoops to encourage women to vote in this high stakes election. Rachel Brosnahan understood the importance of spreading the message and so did many other celebrities and influential people. Among them: Hailee Steinfeld, an American actress, singer, songwriter, known as the latest Emily Dickinson, a feminist of HER times.
Hailey Bieber posted an Instagram story wearing VOTE hoops, saying: "I'm voting in honor of my future kids. Because I know I have the ability to change my future and theirs."
Storm Reid, who acted in "12 Years a Slave," didn't stay silent either.
Actress Julia Schlaepfer also chimed in: "The first US election took place in 1789 and yet most women didn't have the right to vote until 1920. Women of color didn't get that right until 1965. @shiffonco and @whenweallvote created these VOTE hoops to celebrate the women who have jumped through so many hoops before us so that we can have that right today."
Even if you don't like the earrings, remember: Change is always possible!