Special Occasion? Here's How to Style a Flowing, Vibrant Gown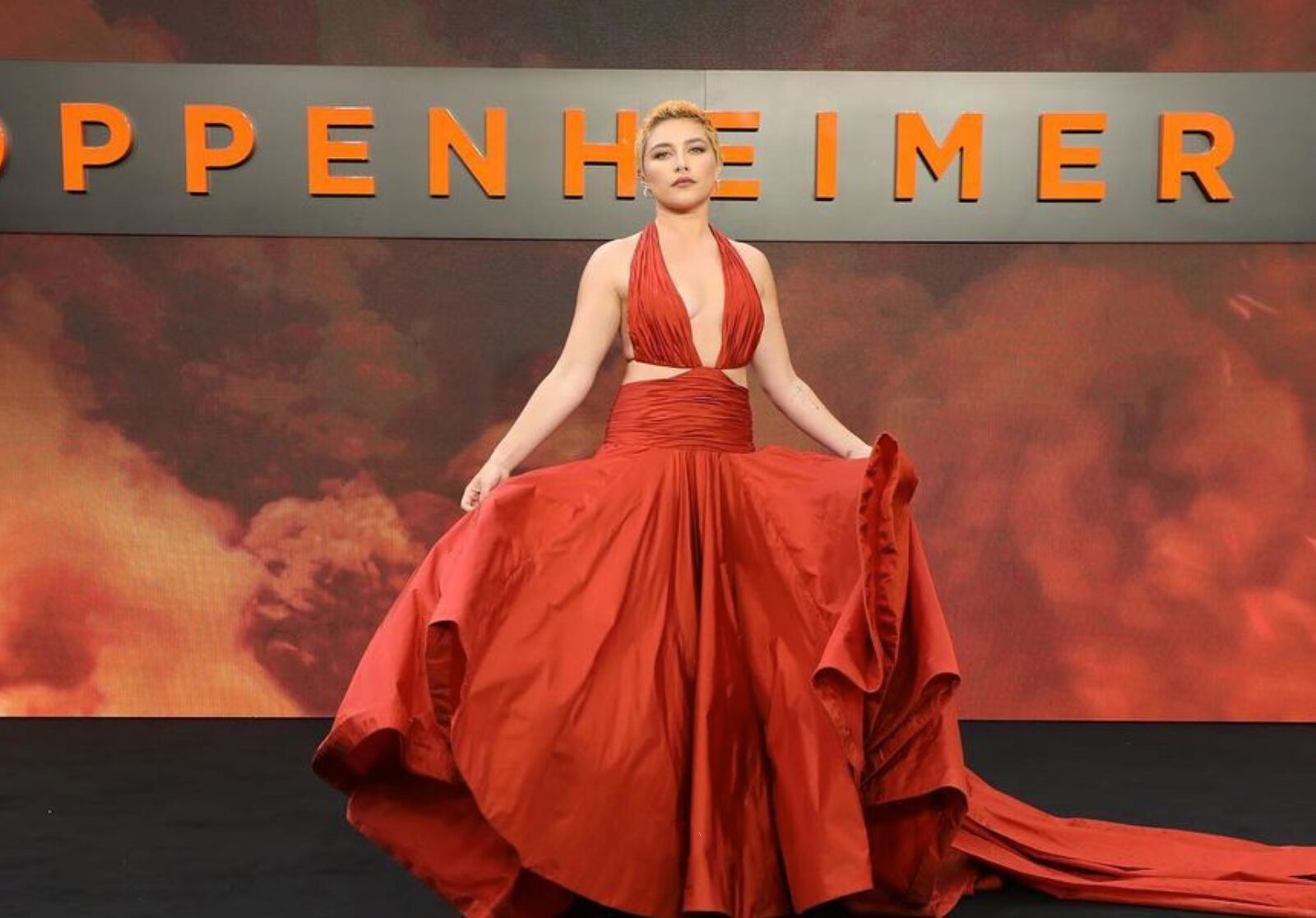 Previously on LittlePinkTop – that's right, this is like a series you're binging now with periodic recaps – we discussed the fashion preferences of actress Florence Pugh and her love for jumpsuits, frills, bows, and ruffles.
At the U.K. premiere of "Oppenheimer" in London, the 27-year-old Brit wore a copper-red dress by the iconic Valentino Couture. On any other occasion, it would be a lovely dress, but frankly, it seemed inappropriate for the occasion. The red of her dress matched the flames and smoke depicted in the red carpet backdrop. Not exactly stylish – more like insensitive, considering that the film seriously depicted the development of the atomic bomb.
In an Instagram slideshow that also included cast photos, Pugh included a solo photo where she held out her flowing fabric in front of the backdrop, and in LittlePinkTop's opinion, it just hits kind of wrong.
Since the vast majority of LittlePinkTop's readers won't be attending an "Oppenheimer" premiere, we can derive inspiration from Valentino Couture and put together a look that could be worn out to, say, a fancy party or cultural event like an exclusive art exhibit. The dress from Valentino Couture features a plunging neckline and voluminous skirt. The ruched bodice and waist add texture and shape, while the side cutouts provide a tantalizing peek-a-boo effect.
Florence Pugh's recent interview with J.Crew may help to explain her choice. She said, "I love color. I love being bold. I'm excited by change and by shocking people." 
Um, okay, Florence. Maybe you don't need to do that at a premiere about the introduction of nuclear war. But if you have a date planned at a Michelin star restaurant, or you just want to be kooky (and cold) in the frozen foods aisle, I guess go for it.
Anyway, here's a look that might be practical for LittlePinkTop readers and the special occasions in their lives. You could start with the Japera Sleeveless Gown from Bronx and Banco Exposed.

The dress above isn't identical to the one Florence was wearing – instead of a bold red, it's a softer, more approachable peach – but the plunging neckline is similar.
Now, let's talk accessories!
The Senatta crystal hoop earrings by Ted Baker will give you that celebrity sparkle without breaking the bank.
And to complete the look, slip into these Ryoh art print heeled court shoes.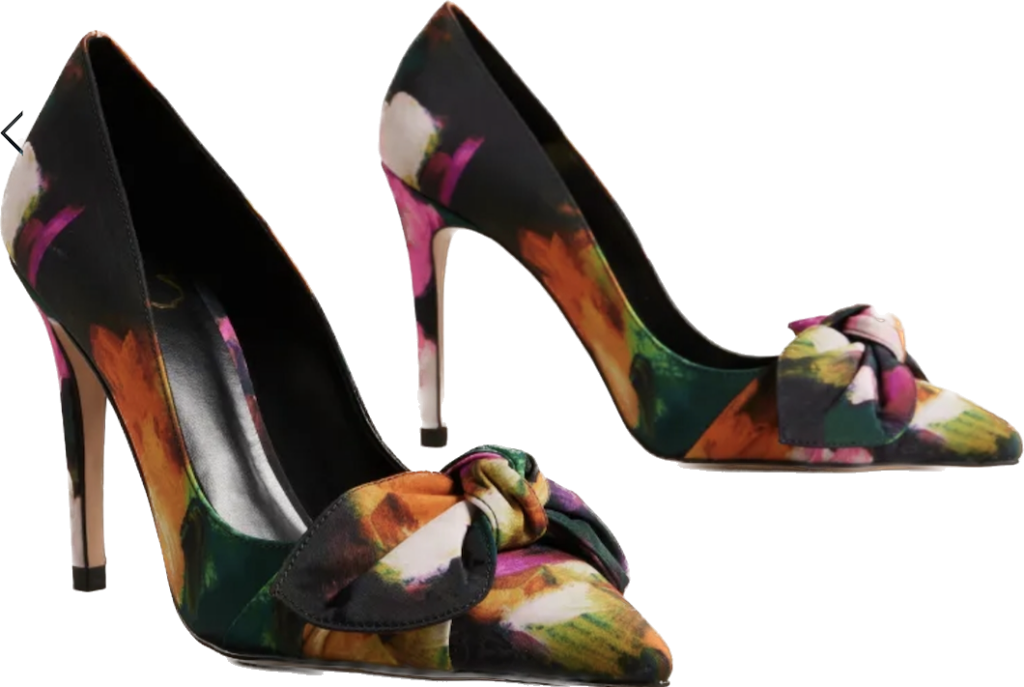 They will add a modern and stylish twist to your ensemble! And just like that, you can be stunning, in the right setting. Check back again soon for more style tips from LittlePinkTop!