The Best Summer Menswear Deals This July 2022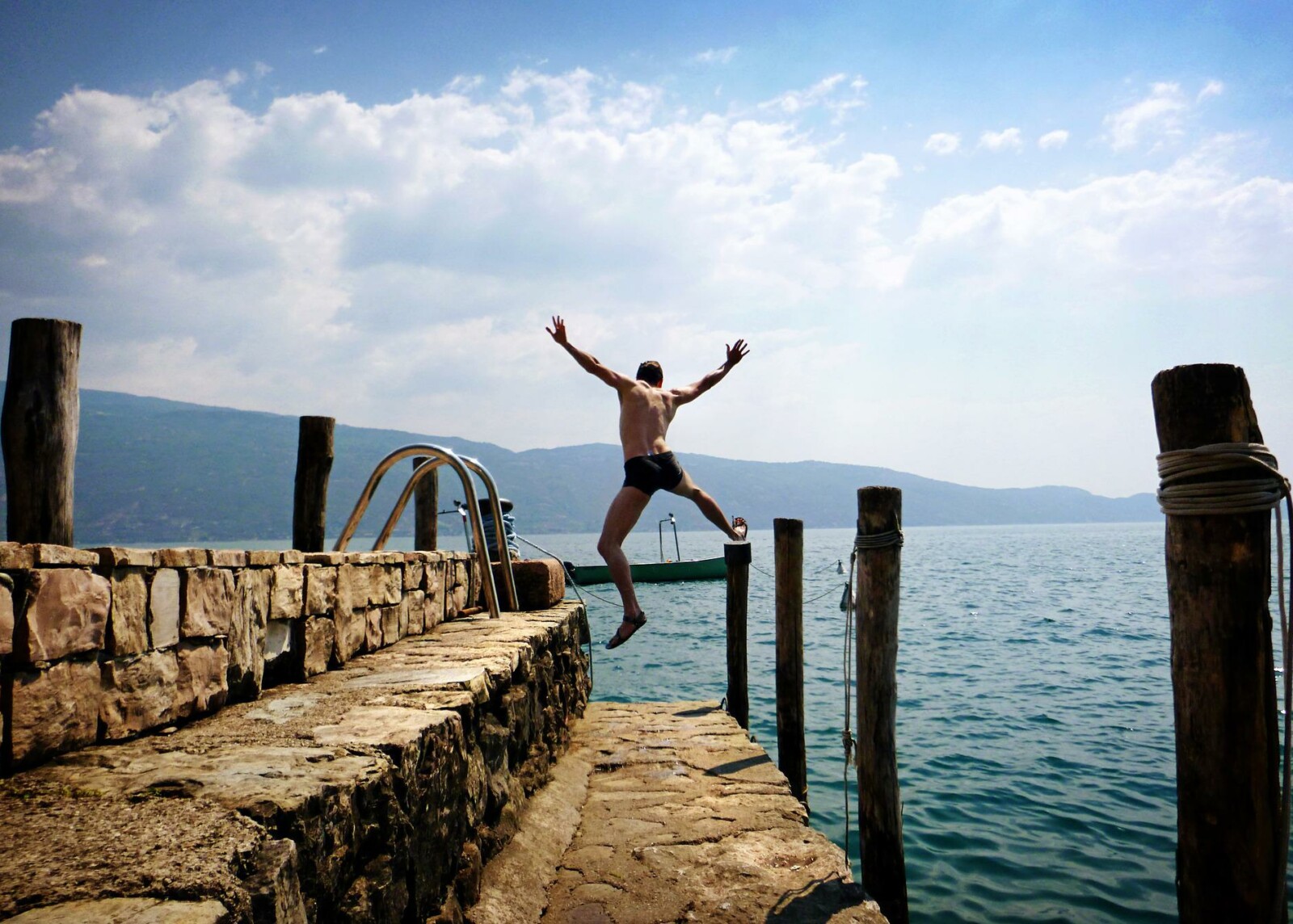 Summer might present a unique set of menswear needs. After all, heat waves are now setting new, devastating records. To distract yourself from climate change, you might find yourself engaged in "the Sisyphean task of building structurally unsound castles out of unstable grains of sand." Or you could be cracking open narrow slivers of seafood retrieved "from the briny trenches of the deep" and then "batter-fried beyond recognition," as a recent beach resort satire by Caleb Coy suggests. During your futile construction project, you might just need swim trunks and sandals, but then you may need to slip your sunburnt body into more formal attire, depending on your chosen seafood venue.
What is universally true is that most people like to get good deals on fashion. Fortunately, LittlePinkTop has rounded up some of the best summer menswear deals this July 2022!
(Disclosure: As usual, if you buy something from our affiliate partners, LittlePinkTop may earn a commission. Also, these promotional banners/codes are only valid for a limited time.)
DressLily: 10%, 15%, or 25% off (depending on order size)
DressLily has a whole tropical section under menswear, which includes extravagant designs as well as more laidback items, such as a leaf print pocket beach shirt where palm fronds appear over a rich navy color or drawstring beach shorts that depict fronds in an almost copper shade.
Using the banner and promo code above, orders over $49 qualify for 10% off, and if you really want to cover your summer shopping in one easy breezy basket, you could get 25% off an order over $119.
Camper: 20% off promo code
Camper shoes have been featured in complete menswear looks curated by LittlePinkTop, including creative/smart casual styles, rugged outdoor outfits, experimental autumn aesthetics, and subdued color schemes.
The banner and promo code above will lead you toward an extra 20% off of what may be already discounted items. Get the footwear you need for the summer adventure you have planned.
Ted Baker: Sales Up to 60% Off!
Among the Ted Baker menswear items most heavily discounted at the moment are polo shirts with floral prints (great for summer) and vertical stripes (great for shorter guys). There are also many short sleeve button-downs.
That banner leads to sales of up to 60% off!
Hurley: 30% Off If You Spend $100
This list of summer menswear deals wouldn't be complete without Hurley, which is dedicated to "everything you need to perform your best in and out of the water." Currently, if you spend $100, you can get 30% off using the code "SUMMER30" at checkout.
Emma Bridgewater: Up to 70% Off Tableware and Homeware
Finally, this isn't really menswear, but what's the point of getting dressed up if you're not going to have a fancy meal?
Emma Bridgewater aims to infuse creativity into china, specifically to expand it from "dainty and formal" associations, and this is reflected in their "By The Seaside" collection. "After a morning spent roaming a coastal path, head back together to prepare a fine seafood feast," their site suggests. Items such as their scallop shell plate will help you to impress your date or just enrich your culinary experience.
That banner leads to a summer sale of up to 70% off!
Be sure to check out the article "A Summer Outfit for Short Guys" if you'd like height-specific fashion recommendations.